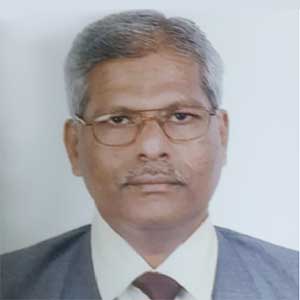 Dr. Mohan Jadhav
MBBS, DCH, MD (Paed), DM (Neuro)
Ex-Director Health Sciences Government of Maharashtra
Inspired by the ideals of 'VishwaBharati' of Gurudev Rabindranath Tagore and with a deep desire to help foreign students, an idea of 'Symbiosis' was conceived by Dr. S.B. Mujumdar, Chancellor Symbiosis International University in the year 1971.The motto of Symbiosis is 'Vasudhaiva Kutumbakkam' which means 'The world is one family'. Dr. S. B. Mujumdar is a distinguished academician & educationist and the recipient of A.P.J.Abdul Kalam award. He always thinks about Democracy, Demography and Demand of Young India. He believes in Ethical practices, Teaching, Research and Skill Development. In India only 17% female get an opportunity for Medical schooling.Watching the Marathi movie 'Anandi Gopal', a biopic about the struggle of a husband to educate his wife and her response and determination to become the first Indian Female Doctor got him thinking. The idea to start a Symbiosis Medical College for Women was conceptualized, and today we see the fruits.
Symbiosis University Hospital and research centre (SUHRC) attached to Symbiosis Medical College for Women (SMCW) is a multi-specialty tertiary care & Super speciality hospital having state-of-art infrastructure and latest technology. SUHRC provides out-patient and in-patient care in all specialities including super-speciality services. The hospital is equipped with central clinical laboratory with complete range of laboratory investigations inclusive of Haematology, Histopathology, Microbiology and Biochemistry. SUHRC has 128 slice CT scan, Cath lab,3Tesla MRI scan machine, State of art modular Operation Theatres and Facilities for Endoscopy, an evidence of use of latest technology for patient care.
The nation needs leadership and investment in healthcare, and at Symbiosis we believe that every citizen should have access to affordable health care in order to sustain standard livelihood. Symbiosis, in the past few years have been providing a range of healthcare facilities and hosting several charitable health & education schemes for the general population especially in the low income group.
To provide access to health care services of global standards to the rural, peri-urban and urban population in Pune was the main incentive for the genesis of the hospital. Symbiosis is proud to contribute to the nation with its dual mission, of providing health care services and also creating globally competent female doctors through Symbiosis Medical College for Women (SMCW), thus contributing in Achieving Sustainable Development goals which the nation has decided. This dual mission shall be accomplished with the support of intellectual and competent teachers complemented with the world class infrastructure.
I wish success to all those who will be associated with Symbiosis Medical College for Women (SMCW) & Symbiosis University Hospital and Research Centre (SUHRC).