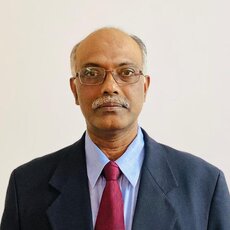 Dr (Lt Col) T. Vijaya Sagar MBBS, MS(Anatomy)
Dean of Medical College
Symbiosis Medical College for Women
National Co-ordinator (Anatomy)
NPTEL - Swayamprabha Project
Govt of India.
As the Dean of the Symbiosis Medical College, it is with great pride that I extend a very warm welcome to the MBBS students of Symbiosis Medical College for Women (SMCW) along with its attached teaching hospital, Symbiosis University Hospital and Research Centre (SUHRC) under the umbrella of the Symbiosis International (Deemed University). SMCW and SUHRC will be the places where young girl students of today will be transformed into lady doctors of tomorrow.
Being aware of the fact that the medical education of the millennium is rapidly undergoing a paradigm change, the Symbiosis Medical College for Women is driven by the passion to ensure that the outgoing lady medical professionals are globally competent, who can lead and innovate and are instilled with the spirit of unity in diversity and the conscience of 'Vasudhaiva Kutumbakam'. With this institutional philosophy in the backdrop, the SMCW is committed to make exemplary citizens who are socially and ethically driven. SMCW will also endeavour to produce medical professionals who are locally responsive and globally relevant
Cultivating a rich diversity is a hallmark of Symbiosis. At SMCW and SUHRC we are committed to providing the students with a student centric and community oriented quality learning and research experience. SMCW will strive to leverage emerging technologies in providing a world class immersive and experiential learning environment. All round personality development for students is an inherent aspect of the Symbiosis ethos. Towards this end, students will have abundant opportunities to join and take part in various co-curricular activities, sports and cultural festivals.
I am very confident that young girl students will enjoy the process of learning at SMCW & SUHRC and transform into medical professionals who will be invaluable assets to the society and the nation.
With all good wishes for a glorious career. Jai Hind.